Apr. 7, 2017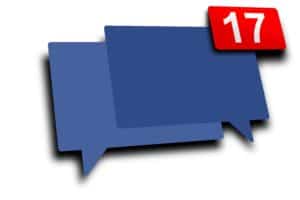 Recently, in what is believed to be the first instance in which social media was used to achieve service in New Jersey, a trial judge permitted service of legal process by posting on Facebook.
The facts of this case highlight the potential danger of social media.  In November 2015, the defendant, a total stranger, "friend requested" the plaintiff, who denied the request because he did not recognize the man. The next day, the defendant contacted the plaintiffs' teenaged son, who was adopted at birth, and identified himself as the child's biological father. The defendant encouraged the plaintiffs' son to look at his Facebook page and his "real" family's photographs. The plaintiffs' son immediately told his mother, who reported it to the police. Later, during an investigation, the police discovered that the defendant had clipped a photograph of the boy from a social media account and pasted it into a collage along with the defendant's other children, publicly announcing that the plaintiffs' son was one of the defendant's children. The plaintiffs' family shut down their social media accounts, but not before the defendant reached out to the son's sister.
The plaintiffs sought a restraining order against the defendant's behavior, but did not know where he lived. Cease-and-desist letters sent to two former addresses returned unclaimed. Publication by newspaper was also not possible, because the plaintiffs could not know for certain if the defendant even lived in the United States. Consequently, Facebook was the only method plaintiffs could identify for how to plausibly reach the defendant. Under the New Jersey Court Rules, service of process, which is how lawsuits are initiated, is normally required to be made by personal delivery, mail or publication. However, Rule 4:4-4(b)(3) contains a catch-all provision, which allows alternative means of service with permission of the court in those unusual circumstances where the traditional means of service are unavailable.
With the judge's approval, Plaintiffs' counsel used their firm-wide Facebook page to deliver all the necessary court filings to the defendant, which also allowed the firm to monitor the defendant's Facebook activity more closely. Proving Facebook was a viable means of service, the defendant eventually responded, saying "I will see you in court."
The attorneys at Fitzpatrick Lentz & Bubba have extensive experience advising clients on a wide variety of litigation matters. For more information, please contact John A. Weiss, Jr., or any other attorney in our Litigation & Trial Practice.