Nov. 8, 2016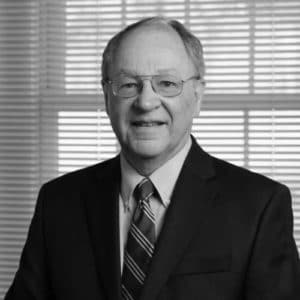 James A. Bartholomew, shareholder and attorney in the Firm's Estate Planning and Administration of Estates and Trusts group, recently joined the board of directors at Pennsylvania Shakespeare Festival (PSF).
Alongside three new members, Mr. Bartholomew will serve as a community representative who supports Pennsylvania Shakespeare Festival's mission and administration.
"After witnessing the work of previous board members and FLB attorneys, Doug Smillie and Tim Charlesworth, I wanted to commit myself to this great organization. I'm looking forward to serving on PSF's board of directors, and hope to educate the community on the benefits of the Festival," said Mr. Bartholomew.
PSF currently attracts patrons from all 50 states and some of the nation's leading artists while deepening its contribution to the economic vitality of the Lehigh Valley.
Mr. Bartholomew's practice includes estate planning and administration, wills, elder law, corporate and business law, real estate and municipal law. He has been a frequent lecturer to regional groups on the subjects of Wills and Estate Planning, Planned Charitable Giving, and Retirement Planning. Mr. Bartholomew serves as Co-Solicitor of the Lehigh Tax Collection Committee, and served as Solicitor of the Southern Lehigh School District from 1978 to 2013.
About Pennsylvania Shakespeare Festival
Pennsylvania Shakespeare Festival, a professional company in residence at DeSales University, is the Official Shakespeare Festival of the Commonwealth and a professional, not-for-profit theatre company. An independent 501(c) 3 organization, PSF receives support from DeSales University and relies on contributions from individuals, government agencies, corporations, and foundations. PSF is a constituent of the Theatre Communications Group (TCG), the national organization for the American theatre, and a member of the Greater Philadelphia Cultural Alliance, the Shakespeare Theatre Association, the Lehigh Valley Arts Council, and Discover Lehigh Valley. 
About FLB
Fitzpatrick Lentz & Bubba, P.C. is one of the largest full-service law firms in Pennsylvania. Founded in 1988, FLB's team of attorneys strives to provide clients with exceptional service, thoughtful insight and individual attention to solve even the toughest of legal challenges.
Located in Center Valley and Easton Pennsylvania, the Firm works with clients in the areas of business; real estate; land use; commercial litigation; bankruptcy and creditors rights; estate planning and taxation; healthcare; employment; family law and more.
For more information about FLB and its attorneys, visit www.flblaw.com, follow the Firm on Twitter or Facebook, and add to circles on G+.