Oct. 22, 2019
Maraleen D. Shields, a shareholder in the Firm's Litigation & Trial Practice and Healthcare groups, was recently published in The Legal Intelligencer. Her article, entitled "Dispelling Myths: Beginning to Address Diversity in Lehigh Valley", discusses the common misconceptions about diversity, equity, and inclusion practices held in the Lehigh Valley. She describes the potential consequences, including impact on the area's economic potential.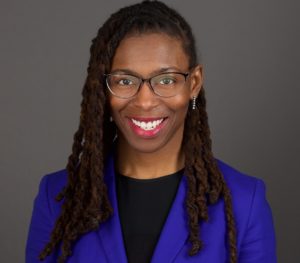 Ms. Shields highlights two major concerns she has heard about promoting diversity in hiring practices: the lack of qualified candidates, and the unwillingness of minorities to live in the Lehigh Valley, as opposed to larger metropolitan areas. She notes that the latter concern is only relevant if the former is false, and thus begins by arguing that there are qualified minority candidates in the legal field. Ms. Shields disputes the utopian ideal of our society being a strict meritocracy, and gives recent examples to show that, in reality, we are far off from a meritocracy.
After arguing that there is not a lack of qualified diverse candidates, Ms. Shields expresses disbelief at the notion that the Lehigh Valley is less attractive for prospective candidates than other metropolitan areas of Pennsylvania. The Lehigh Valley ranked in the top five areas of the U.S. in terms of economic growth. Census information shows that Lehigh and Northampton counties are two of the most diverse counties in Pennsylvania in terms of ethnic diversity. These two facts in conjunction bolster the point that the Lehigh Valley should actually be extremely attractive to young diverse legal talent.
In her conclusion, Ms. Shields depicts the potential consequences these common myths can have on the future of the Lehigh Valley. She believes that employers rely on these myths to procrastinate from meaningfully addressing diversity, equity, and inclusion in the workplace. However, she notes that if attempts are not made, law firms and other employers will be significantly less attractive to the next generation of lawyers who will demand diversity, equity, and inclusion in hiring practices.
Maraleen D. Shields is originally from Pittsburgh. Since relocating to the Lehigh Valley in 2006, she has developed strong ties to the area. She is a member of the Diversity, Equity, and Inclusion Advisory Council of LINC and President of the Parents' Association of Cetronia Elementary School. Ms. Shields is also actively involved with the Pennsylvania Bar Association. She serves as a member of the Minority Bar Committee (MBC) Executive Council and is Co-Vice Chair of the Health Care Law Committee.