Dec. 21, 2020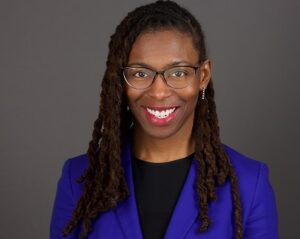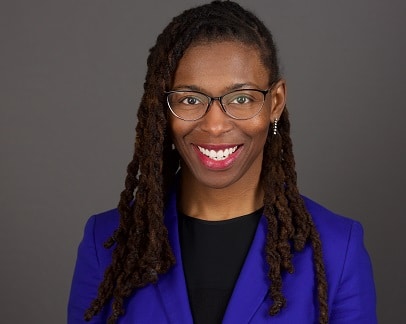 Fitzpatrick Lentz & Bubba Shareholder Maraleen D. Shields was recently named to the 2020 Lehigh Valley Business Healthcare Power Players list. Honorees were selected by the publication's reporters and editors based on their reporting and in consultation with knowledgeable people in their fields.
In discussing what she feels is the biggest responsibility to the community as a leader in her industry, Ms. Shields explained, "I take very seriously the concept of equal justice under the law. For this system to work, participants must have faith that the legal system will produce results based on the law and the facts and not based on political affiliation, socioeconomic stats, religious belief, race, sexual orientation or gender. Accordingly, I see it as my responsibility to advance conversations about implicit bias and be intentional in my efforts to guard against it."
The full list of Power Players and more of Ms. Shields' Q&A can be found here.

Ms. Shields is a shareholder of the Firm's Litigation & Trial Practice and Healthcare Groups. As a member of the Firm's Healthcare Group, her practice focuses on peer review and credentialing matters, licensing and professional board disputes, Health Care Quality Improvement Act (HCQIA), Health Insurance Portability and Accountability Act of 1996 (HIPAA) and Health Information Technology and Economic and Clinical Health Act (HITECH) compliance, the OIG exclusion program, and risk mitigation and event management. She prepares medical staff bylaws, rules and regulations, and policies for hospitals and other healthcare facilities in compliance with applicable laws, regulations, and accreditation standards. She represents healthcare professionals engaged in the fair hearing and appellate review process, contract disputes and before state licensing boards. She is a frequent speaker for healthcare professionals. As a member of the Firm's Litigation & Trial Practice Group, she has handled a wide array of matters including healthcare business disputes, municipal liability, class action litigation, personal injury matters, contract disputes and general complex litigation. She handles all phases of litigation and appellate practice.
Earlier this year, Ms. Shields was honored to receive the prestigious Lynette Norton Award from the Pennsylvania Bar Association. This award recognizes a female attorney who excels in litigation and is devoted to the mentorship of women in the profession.