Oct. 14, 2020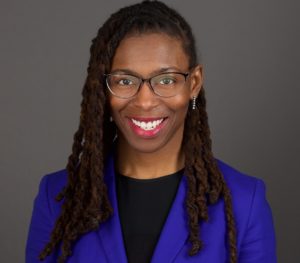 Shareholder Maraleen D. Shields was selected by The Pennsylvania Bar Association (PBA) Commission on Women in the Profession as the recipient of the 2020 Lynette Norton Award.
The Norton Award was created in memory of Lynette Norton, a founding member of the PBA Commission on Women in the Profession who died in 2002. Norton was an advocate for young women in the legal profession and worked to promote literacy and women's rights. The award is designed to recognize and encourage female attorneys who excel in litigation skills and who are devoted to mentoring female lawyers.
An alumna of Kenyon College and the University of Pittsburgh School of Law, Ms. Shields currently serves as a shareholder in Fitzpatrick Lentz & Bubba's Healthcare and Litigation and Trial Practice groups. In this capacity, she handles a wide array of matters including healthcare business disputes, municipal liability, class action litigation, personal injury matters, contract disputes and general complex litigation. As a member of the Firm's Healthcare Group, her practice focuses on peer review and credentialing matters, licensing and professional board disputes, Health Care Quality Improvement Act (HCQIA), Health Insurance Portability and Accountability Act of 1996 (HIPAA), Health Information Technology and Economic and Clinical Health Act (HITECH) compliance, the OIG exclusion program, and risk mitigation and event management. With her commitment to providing superior legal services, rigorous preparation and continuous self-education, Ms. Shields is known for achieving favorable results for clients.
Ms. Shields has been dedicated to the advancement of women and minorities in the legal practice, through developing relationships with summer associates and new attorneys. She provides both opportunities and constructive feedback to help younger attorneys navigate their careers successfully.
"We are very pleased that our colleague, Maraleen, has been recognized for this significant award," said Douglas J. Smillie, Chair of the Firm's Litigation and Trial Practice group. "Maraleen has been untiring in her efforts to fight discrimination and to improve the status of women in our profession, including helping female attorneys to succeed. Among other activities, she has contributed as a member of the Executive Council of the Pennsylvania Bar Association's Minority Bar Committee. At the same time, Maraleen constantly strives to improve her own personal excellence, both personally and professionally."
Ms. Shields is actively involved with the PBA, serving as Co-Vice Chair of the Health Care Law Committee, Co-Chair of the Diversity Committee of the Women in the Profession Commission, and Executive Council and Houston's Legacy Editorial Staff for the Minority Bar Committee. She was recently asked to join the Joint Task Force on Continuity of Delivery of Legal Services by PBA President David E. Schwager.
Additionally, she currently serves as:
Member of Diversity, Equity, Inclusion Advisory Council of LINC
Chair, Kenyon Fund Executive Committee
President, Cetronia Elementary School PAC
Ms. Shields has received the following previous honors:
Pennsylvania Bar Association President's Award, 2018
Named one of Forty under 40, Lehigh Valley Business, 2015
Selected for inclusion in Pennsylvania Super Lawyers – Rising Star Edition 2008, 2010, 2012, 2013, 2015 – 2018,
Named a Select Lawyer in:

Medical Malpractice Law, 2014
Healthcare Law, 2015 – 2017

Named Legal Leader by Lehigh Valley Magazine, 2016 -2017
Named to inaugural Lawyers of Color Hot List
As a regular speaker for the PBA and the Lehigh and Northampton County Medical Societies, Ms. Shields has been asked to address a variety of diversity, health care and litigation-related topics throughout her career.
Ms. Shields will be honored at an upcoming PBA Commission on Women in the Profession meeting on Friday, November 6, 2020.