Aug. 14, 2020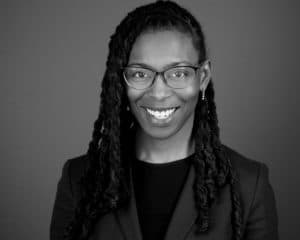 Maraleen D. Shields, a shareholder in Fitzpatrick Lentz & Bubba's Litigation and Healthcare practices was named to the Joint Task Force on Continuity of Delivery of Legal Services by Pennsylvania Bar Association (PBA) President David E. Schwager. Given the disparities in technological services across Pennsylvania's counties, this 29-person task force is focused on creating recommendations to ensure continuity and consistency of legal services from one jurisdiction to another, especially during the COVID-19 Crisis and future pandemics.
"I appreciate President Schwager giving me this opportunity to work collaboratively with esteemed professionals across the Commonwealth to understand the varied challenges we are facing and think critically about ensuring continuity in legal services from initial pleadings through trial or ADR," said Ms. Shields of the appointment.
The taskforce is chaired by Judge Thomas I. Vanaskie (retired from U.S. Third Circuit Court of Appeals), and brings together representatives of the PBA, Pennsylvania Association for Justice, Pennsylvania Defense Institute, Pennsylvania District Attorneys Association, Public Defender Association of Pennsylvania, Pennsylvania Association of Criminal Defense Lawyers and Pennsylvania Conference of State Trial Judges.
As a member of the Firm's Litigation & Trial Practice Group, Ms. Shields has handled a wide array of matters including healthcare business disputes, municipal liability, class action litigation, personal injury matters, contract disputes and general complex litigation.  She is also actively involved with the Pennsylvania Bar Association's Women in the Profession and Minority Bar Committee.