Mar. 25, 2021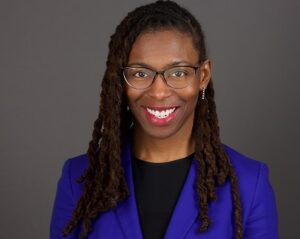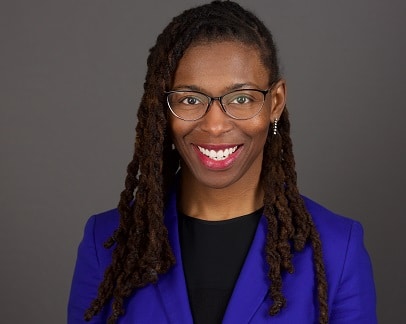 Fitzpatrick Lentz & Bubba shareholder and Lehigh County Judiciary Candidate Maraleen D. Shields, was rated as "Highly Recommended" by the Bar Association of Lehigh County Judicial Evaluation Committee.
In their review, the Judicial Evaluation Committee wrote:
"Attorney Shields has practiced for nearly twenty years as a civil attorney, with a particular focus on litigation. She has prosecuted or defended civil cases in courts throughout the Commonwealth. She has handled a variety of civil cases including mass tort, medical malpractice defense, business law and personal injury law. This breadth and depth of knowledge of civil law will serve the court very well in handling the civil matters that come before it. Additionally, she has extensive litigation experience – for the duration of her career approximately 90% of her practice has been in litigation. Her answers to the Committee showed a strong knowledge of the court system, and included insightful means for the court to more fully and efficiently address the matters before it. Her experiences have also been recognized at the Commonwealth level. Most recently, she was recognized by the Pennsylvania Bar Association's Committee on Women in the Profession with the Lynette Norton Award, a prestigious award that recognizes female attorneys who excel in litigation skills and who are devoted to mentoring female lawyers. Her extensive legal experiences and knowledge is matched with her keen intellect. She is a Magna Cum Laude graduate of the University Of Pittsburgh School Of Law. The legal writing she submitted to the Committee showed a precision in legal analysis that is an important trait of effective judges. Attorney Shields showed a maturity, thoughtfulness and practical experience that will help ensure the litigants that come before her will receive a full and fair adjudication of their disputes. She brings diversity and a background including knowledge of Autism and an intermediate understanding of the Spanish language that will assist the Court with litigants that come before it. In light of her extensive accomplishments throughout her career, the Committee believes Maraleen Shields will bring a unique and valuable perspective to her work as a Judge of the Court of Common Pleas of Lehigh County and, therefore, highly recommends her candidacy."
As a member of the Firm's Litigation & Trial Practice Group, Ms. Shields has handled a wide array of matters including healthcare business disputes, municipal liability, class action litigation, personal injury matters, contract disputes and general complex litigation. She handles all phases of litigation and appellate practice. As a member of the Firm's Healthcare Group, her practice focuses on peer review and credentialing matters, licensing and professional board disputes, Health Care Quality Improvement Act (HCQIA), Health Insurance Portability and Accountability Act of 1996 (HIPAA) and Health Information Technology and Economic and Clinical Health Act (HITECH) compliance, the OIG exclusion program, and risk mitigation and event management. She is a frequent speaker regarding diversity, equity and inclusion, litigation, and healthcare matters.
In 2020, Ms. Shields was honored to receive the prestigious Lynette Norton Award from the Pennsylvania Bar Association. This award recognizes a female attorney who excels in litigation and is devoted to the mentorship of women in the profession. She was also named by Lehigh Valley Business to their 2021 Women of Influence List and 2020 Healthcare Power Players list. Additionally, in 2020, she was named to the National Black Lawyers Top 100 list in Pennsylvania.