Jan. 13, 2021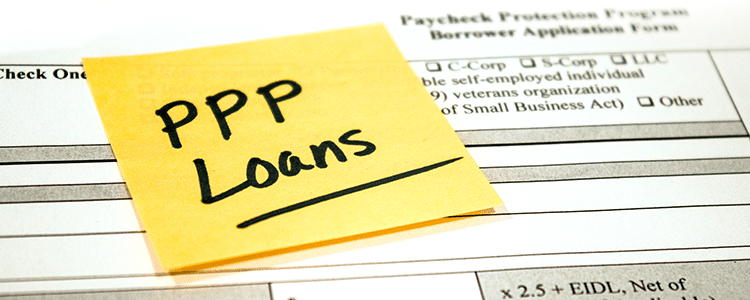 On December 27, 2020, the Economic Aid Act was signed into law, which is intended to, among other things, continue providing assistance to companies and entrepreneurs whose businesses were adversely affected by the global COVID-19 pandemic.
A key provision of the Economic Aid Act is an expansion of the already existing Paycheck Protection Program (PPP). Principals of businesses which have not previously taken out a  PPP loan should continue reading. Those who are who are considering a second round of PPP financing are encouraged to read "Paycheck Protection Program Round Two – Are You Eligible to Pursue a Second Loan?"
Whether you did not receive a PPP loan because the funds exhausted too quickly or simply chose not to apply for a PPP loan in 2020, business principals who are considering applying for a first-draw PPP loan must undertake the following steps:
Fill out the PPP application form and submit it to the Small Business Administration (SBA). Those who are interested in applying for a first draw PPP loan can begin by filling out the application form, which is accessible here.
Calculate the amount requested for the loan. A general marker suggested by the SBA is 2.5 times average monthly payroll costs. Here is a helpful link to calculate the maximum amount you can borrow.
Add and confirm Existing Business information. This includes the business address, the business type, the tax identification number, and the amount requested. This round of PPP lending also requires new borrowers to provide the start date of the business, as reflected on the Secretary of State filing, and the type of industry the business engages in.
Confirm sole ownership or percentage of ownership. If not wholly owned, provide information of each person who owns 20% or more of the business.
Upload and confirm documents. Applicants must provide:

Copies of driver's licenses of individuals who own 20% or more of the business
Business account bank statements
Any other documents that can help to substantiate payroll expenses
If the applicant is an independent contractor or self-employed applying for a PPP loan:

IRS 1040 Schedule C
1099s under which payment was received
Income and expense reports for 2019

If the applicant is a business applying for a PPP loan, they must also provide:

941 quarterly tax filings for 2019 and 2020 Q1
944 annual tax filings for 2019
Payroll register for the previous 12 months, and
12 months most recent bank statements
Borrowers have until March 31, 2021, to apply for a first draw PPP loan through any SBA 7(a) lender or through any federally insured financial institution or credit union participating in PPP.  It should be noted that the program has limited financing, and it is distributed on a first come, first serve basis.  Once the appropriated funds are exhausted, no further PPP loans will be made.
In order to be eligible for full forgiveness from the SBA, the proceeds of the loan must be spent on authorized use such as: payroll costs, mortgage interest, rent, utilities, worker protection costs related to COVID-19, uninsured property damage, and certain operational expenses.
If you would like assistance in assessing your eligibility or applying for a Paycheck Protection Program loan, the entire FLB team is here to help.  Please reach out to your attorney, use the form below, or give us a call at 610-797-9000.