Aug. 26, 2020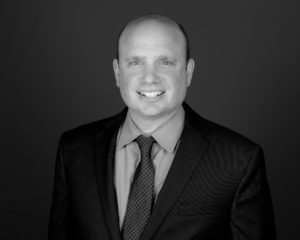 Fitzpatrick Lentz & Bubba, P.C. is pleased to announce that Peter E. Iorio has been named a Shareholder of the Firm.
Mr. Iorio is a member of the Firm's Estate Planning & Administration group. His practice focuses on estate planning, administration of estates and trusts, taxation, beneficiary representation and business succession planning. Mr. Iorio has extensive experience in the preparation of estate planning documents including Wills, Trusts, Powers of Attorney, Living Wills and Prenuptial Agreements. He develops individualized estate plans, providing counsel regarding minimization of estate/inheritance, gift, generation-skipping, and income taxes, as well as sophisticated gifting techniques. He is also actively involved in the administration of estates and trusts. He regularly advises trustees and beneficiaries on trust modifications to minimize or eliminate transfer/income taxes.
Mr. Iorio maintains offices in FLB's Allentown, Easton and Center Valley locations. He counsels Pennsylvania, New Jersey and New York clients to ensure that their estate plans are thoughtfully implemented.
Graduating from Boston University with degrees in Mathematics & Economics, Mr. Iorio continued his education to earn a master's degree in Economics from the University of Virginia. He then received his Juris Doctor degree from Seton Hall Law School and his LL.M. in Taxation from Villanova University School of Law. Mr. Iorio joined FLB in 2016, bringing extensive tax and estate planning knowledge to our team.
Joseph A. Bubba, Co-Managing Shareholder, commented: "Pete has been an excellent addition to our expanding Estates team. His extensive understanding of tax and estates law, combined with a compassionate, down-to-Earth demeanor, has made him a sought after attorney by clients looking to better prepare for the future."
Mr. Iorio is a member of Northampton Community College's Planned Giving Advisory Council and a regular speaker for the Cancer Support Community of the Lehigh Valley.