Mar. 29, 2019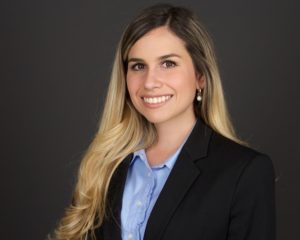 Haga clic aqui para leer en español.
Fitzpatrick Lentz & Bubba is pleased to announce that Stephanie Henao, attorney in the Firm's Corporate, Business & Banking and Real Estate, Land Use & Development groups, will be making a guest appearance on the PBS39 show, Es Tiempo.
Ms. Henao, a native of Colombia, recently joined the Firm after completing law degrees in both Colombia and the United States. She shares her experiences with the Spanish-speaking community of the Lehigh Valley and discusses business entity formation with Es Tiempo's hosts, Genesis Ortega and Victor Martinez.
During the interview,  Mr.  Henao warns business owners of the importance of keeping work finances separate from personal ones so as not to assume additional, undue liability. She also outlines the best types of business entity formations for small business owners, noting that single-person LLCs are easy and inexpensive to create while providing the business owner additional legal protections.
The show is expected to air this Saturday, March 30 at 5:30 PM on PBS39 and re-run on Sunday and Monday. A version with subtitles will also be available online after the initial showing.
If you are a small business owner looking for assistance with your legal challenges, please contact Stephanie Henao or another member of our Corporate, Business & Banking Team.