Oct. 1, 2020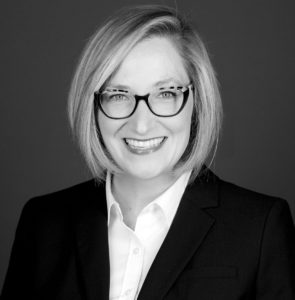 Abigail M. Martin, member of the Firm's Corporate, Business & Banking Group, recently spoke at a UCREW event, where she was part of a panel of CREW members who informed students of Northampton Community College about various careers in Commercial Real Estate. The event, presented by CREW Lehigh Valley, took place on Wednesday, September 30.
During the discussion, Ms. Martin described the unique role an attorney plays in commercial real estate transactions and the various stages at which an attorney becomes involved. She then talked about her most rewarding and memorable experience as a transactional attorney, one that allowed her to participate at all levels in a large-scale land acquisition and development deal. The panel also addressed the importance of networking and continuing education in their respective fields, as well as the various challenges they have faced as a result of the COVID-19 pandemic.  Students were then given the opportunity to ask questions pertaining to their prospective careers and Ms. Martin fielded one pertaining to undergraduate courses and disciplines beneficial to the practice of law and another pertaining to reading recommendations for negotiation strategy.  The discussion was concluded by each panel member revealing the advice she would give to her "college self."  Ms. Martin emphasized the importance of being flexible in one's career path and being open to exploring opportunities that are outside of one's dream job.
Since 2007, UCREW has worked to introduce college students to the diverse opportunities in commercial real estate. With years of experience advising clients in the corporate sector, Ms. Martin is well-versed to educate students on such matters. She is equally as adept in advising her clients on the most advantageous course of action in all steps of the real estate and business processes.