Nov. 21, 2022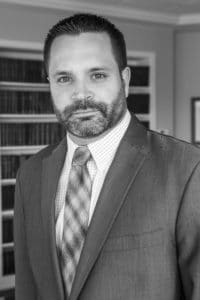 Colin J. Keefe, shareholder in the Firm's Corporate, Business & Banking practice and the Chair of the Mergers & Acquisitions Group, was a guest on The Market Leaders Podcast, a half-hour show that offers expert insights and practical tips from some of the legal industry's most prominent thought leaders.
Mr. Keefe offered his seasoned perspective on maximizing client value while responding to the firm's financial needs in an episode entitled "Rate Strategies that Maximize Client Value," which originally aired on November 17, 2022. Mr. Keefe was interviewed by the show's host David Ackert, a sales acceleration and business development professional.
Topics discussed included the factors FLB relies upon in determining its pricing and rates. Mr. Keefe also reflected upon the issues that all law firms confront in the face of expansive client needs and the competitive labor market for talented attorneys in a tight economy. He explained how offering programs (such as those offered by FLB) such as formal mentoring and housing assistance can help provide a deeper flight of benefits for top talent while preventing an additional squeeze on the client.
Mr. Keefe serves in FLB's transactional and Mergers and Acquisitions Groups. His practice includes representing banks and financial institutions in commercial financing deals. He also regularly handles the financial side of construction-related matters such as contracting, real estate sales and acquisitions, as well as general corporate matters.