Mar. 24, 2023
Congratulations! You have a stable full-time job, house, car, dog (or cat), maybe even got married and have children on the way. Or maybe you're nearing graduation and have a promising career and outlook ahead of you. While establishing yourself as a young adult can feel incredible, it doesn't mean you're invincible. Many young adults believe in common misconceptions about estate planning and fail to recognize the importance of creating these documents. As you enjoy the present and look forward to the future, see how estate planning for young adults gives you a voice to protect the life you're building.
Have a voice about your property and your children
Did you know if you don't have a Will in place, Pennsylvania's intestacy laws dictate what happens to your belongings? According to state law:
If you pass away with no spouse or children, your parents inherit your estate (and if they aren't living, other family members such as siblings, nieces or nephews, grandparents, aunts, uncles and cousins may inherit depending on who is living and who has passed away before you)
If you are married but have no children, your spouse receives the first $30,000 of your estate, and your spouse and parents split the balance 50/50
If you are married with children, your spouse receives the first $30,000 of your estate (unless your spouse is not the parent of any child of yours), and your spouse and children split the balance 50/50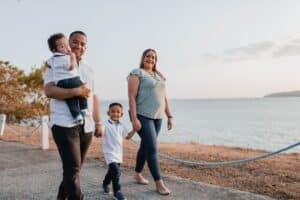 If you pass away without a Will and no heirs are living to inherit your estate under the intestacy laws, Pennsylvania inherits your estate.
It's also important to note that jointly-owned assets with rights of survivorship are not part of your "estate" and become the sole property of the surviving joint owner. Your estate only consists of property individually owned by you without a beneficiary designation.
At your death, someone will need to become responsible for managing your estate by gathering your assets, paying your debts, making all required tax filings and distributing your assets to your estate's beneficiaries. In Pennsylvania, this person is the "personal representative" of your estate, and where there is a Will, the personal representative is the Executor named in the Will.  Where there is no Will, the personal representative is the Administrator determined under the intestacy laws, and those laws generally provide that the heirs of your estate are entitled to serve as Administrator.
Another thing that a Will covers is guardianship of children, should both you and your spouse pass while your children are minors. If you do not name a guardian for your child, it's likely a family member, such as your parents, siblings, or in-laws, will be granted guardianship by a court. You may not be content with each of these family members being considered to raise your children. Use your voice and establish your guardianship wishes, or "people to avoid" list, in a Will.
In estate planning for young adults versus older adults, it's likely your list of solely owned property is small and you may not even have a family of your own yet. However, making sure to document your wishes can help give you peace of mind and make those wishes clear for your loved ones.
Have a voice about your medical care
While a Will addresses what happens after you pass away, what about incapacitation from an accident or sudden illness? Medical professionals take an oath to do no harm, and it's their job to keep you alive. Measures like medically-induced comas are common practice for those in traumatic situations. But is that what you want?
A Health Care Power of Attorney and Living Will authorize an Agent to make medical decisions on your behalf while you are alive but unable to voice your wishes. Typically a spouse, parent, or close family member takes on this role. In the absence of these documents, despite what your loved ones request and claim are your wishes, your doctors, and sometimes even a court, perhaps even the President, will control your medical care.
Thinking about these grave types of situations makes estate planning for young adults difficult. It's much more common for an older adult to think through these things, as life-threatening and debilitating health issues like dementia would make it hard for them to handle their affairs without the help of an Agent. Yet, it's important for all adults to plan for the "what ifs" to ensure their preferences are honored.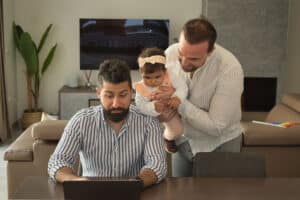 Beyond just creating a Living Will, it's wise to also share it with your health network or care provider, as well as your Agent and emergency contacts, so it can be followed in the case of a health emergency.
Have a voice about your finances
Another estate planning document that serves young adults while living is a General Power of Attorney. Again, in the case of incapacity, this document appoints an Agent to handle financial transactions on your behalf, with access to bank accounts, the ability to sign checks and tax returns, and more.
Just because you are hospitalized doesn't mean you don't have to file tax returns, pay bills, handle your investments and more. Be sure to choose an Agent who can calmly and clearly handle your finances under these extenuating circumstances. It's normal and actually strategic to have different people fill different roles within your plan – focus on their strengths and abilities to do what you're asking them to do.
Have a voice, but it's okay to change it
Estate planning for young adults can seem daunting, as thinking about death and what life will look like 10, 20, or 30 years from now feels overwhelming. It's a lot to have to make these decisions and put them down on paper. But, an imperfect estate plan is better than no estate plan, and you can always update your documents based on life and relationship changes.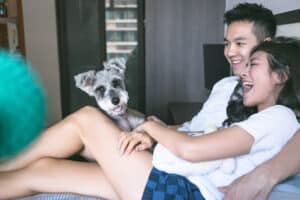 To create your plan with an Estates attorney, come prepared after thinking through these questions:
What do I own?
Who do I want to inherit my property?
What expenses do I have?
Who in my life is best suited and willing to handle the duties under each of the estate planning documents?
Who do (or don't) I trust to make medical decisions, financial decisions, and take care of my children?
Think of estate planning like repairing a roof—when it starts to leak, you can either fix it or ignore it, but if you don't fix it, you risk having to replace or repair not only the roof but also all the furniture, flooring, and residual damage from major leaks. The cost of creating an estate plan is a fraction of the cost of court and attorney fees your family could incur to sort through your estate in the absence of these documents, let alone the trouble and heartache to bear while doing so. Advocate for yourself, your loved ones, and your future when you take care of your affairs by preparing an estate plan.
Our Estates team handles estate planning for young adults and much more. Let us help you protect the people and things that matter most to you.