Aug. 31, 2023

Jacob M. Sitman of the firm's Employment Law & Labor Relations Group and Peter E. Iorio of the firm's Estate Planning & Administration Group will present to the Pennsylvania Assisted Living Association's (PALA) annual fall conference on Tuesday, September 26, 2023.
Jake and Pete will address the challenges faced by assisted living facility owners and operators in a presentation titled "Cracking the Code: In-depth Exploration of Employment Laws and POA Handling in Assisted Living Facilities." Specifically, they will help attendees navigate the intricate world of employment law, workers' rights, and the handling of Power of Attorney (POA) situations in a healthcare environment.
Specifically, the presentation will cover:
Intricacies of federal and state employment law challenges – discrimination, accommodations, harassment prevention, wage-hour regulations – impacting assisted living facilities
Resolving employee disputes, recognizing employee rights, and developing HR policies that strike the perfect balance between fairness and legal compliance
Legalities of POA in assisted living contexts – types, recognizing authority, and upholding respect for residents' autonomy
Managing situations where residents have designated POAs – from health-related decisions to overseeing financial matters
Participants will experience interactive Q&A sessions, where they can share challenges and exchange solutions with industry peers and leave with a comprehensive understanding of employment laws and POA handling, armed with practical strategies to boost legal compliance, mitigate potential disputes, and heighten resident satisfaction within their facilities.
FLB's Employment Law & Labor Relations Group helps employers navigate the myriad challenges, laws and regulations affecting the American workplace. With decades of combined experience in labor and employment law and a perspective earned as former judicial law clerks and trained mediators, they help employers avoid litigation and defend them when claims are filed. They work closely with business owners, executives, managers and human resource professionals to ensure compliance with local, state and federal laws governing the employer-employee relationship, reduce the risk of workplace claims, and increase workplace morale and productivity.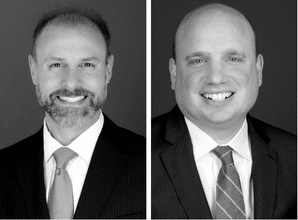 FLB's Estate Planning Group assists individuals with estate planning matters and strategies and advises executors and trustees on the administration of estates and trusts. With decades of experience and deep understanding of estate law, they are dedicated to excellence, personal service and responsiveness throughout the estate planning process. Providing holistic solutions to help clients care for their loved ones, they work to ensure unparalleled security and peace of mind.
The PALA annual conference is open to members and non-members, professionals working in for-profit and not-for-profit Personal Care Homes and Assisted Living Communities. In addition to education opportunities, participants will take part in networking events and a vendor fair, where FLB will also be an exhibitor. To learn more or to register, visit the PALA website.