Jun. 2, 2023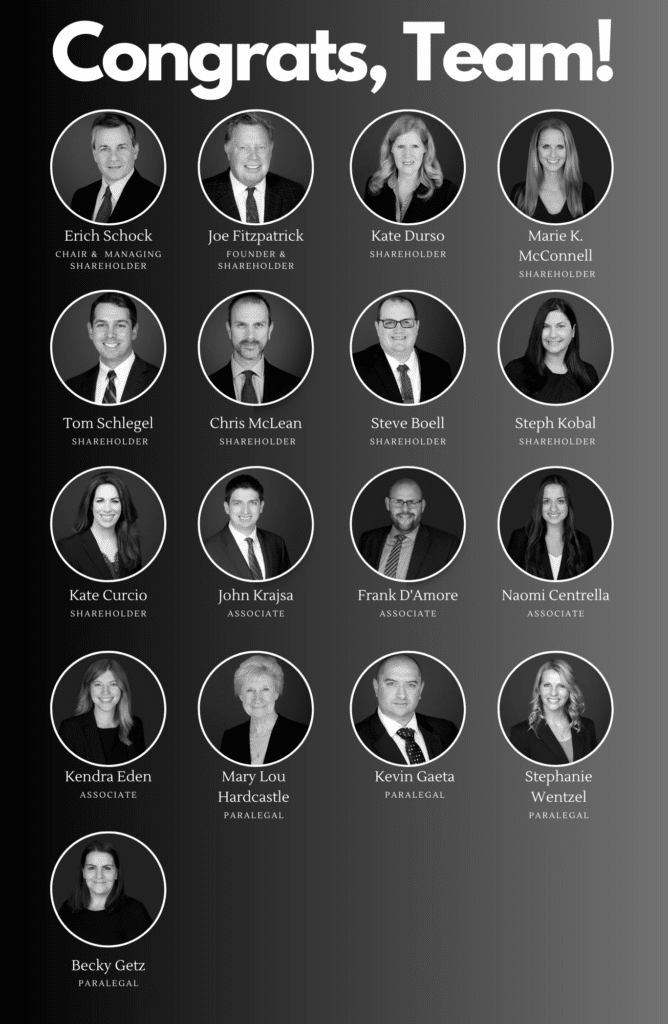 Recently, Commonwealth Title, a member of the Fidelity National Financial, Inc. (NYSE: FNF) family of title companies, named FLB's Real Estate, Land Use & Development Team to its top 25 list of title producers in the U.S. for 2022. In 2021, FLB's team was in the top 50 list of title producers, showing an increase in the volume of work, as well as the level of the team's productivity.
"As an approved title insurer to Commonwealth, we seek to continuously improve our quality of work," says Erich Shock, Managing Shareholder and Chair of the Real Estate, Land Use & Development practice. "Being named to this list is a testament to our team's commitment to our clients and the industry. We truly appreciate our partnership with Commonwealth and want to specifically acknowledge team members Mary Lou, Kevin, Steph and Becky for their hard work in making this happen."
Commonwealth Title is the 7th largest individual title insurer in the U.S., while Fidelity collectively represents the largest title insurance and escrow services company in the world.
Our team works closely with our real estate clients in acquisitions, sales, development financing, exchanges and all manner of real estate-related transactions.  We routinely guide our clients with permitting and entitlements, taking the process through governmental approvals, and assist in overseeing the development of projects large and small, through the commencement of construction and to post-development project completion.  With more than 150 years of collective knowledge, our Real Estate, Land Use & Development attorneys have worked on projects large and small in virtually every business sector, some of the largest and best-known projects in eastern Pennsylvania.