May. 20, 2020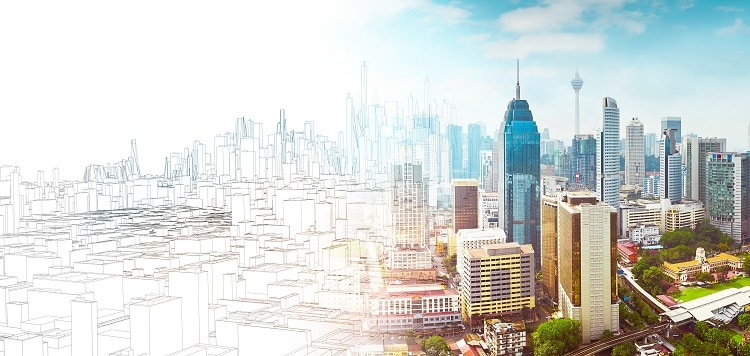 On Tuesday, May 19, 2020 Tom Wolf, the Governor of the Commonwealth of Pennsylvania, issued guidance for businesses in the real estate industry, allowing them to operate during the COVID-19 (Coronavirus) restrictions, regardless of their county's red, yellow or green phase status.
Effective May 19, 2020, all businesses in the real estate industry, including:
real estate professionals;
appraisers;
notaries;
title companies;
settlement service providers;
escrow officers;
home inspectors;
mortgage loan originators, processors and underwriters; and
other necessary office personnel including IT professionals, and back office staff necessary to maintain office operations
are permitted to conduct in-person operations as long as they adhere to the published guidance and restrictions.  The guidance applies for counties are in the "Red" or "Yellow Phase. Once counties are cleared to be in the Green Phase, these businesses will no longer be required to follow this guidance, and will be subject only to general statewide guidance.
The key components of the guidance are as follows:
All businesses and employees in the real estate industry authorized to conduct in-person activities pursuant must following the provisions of the Guidance for Businesses Permitted to Operate During the COVID19 Disaster Emergency to Ensure the Safety and Health of Employees and the Public. This includes following the facemask requirements at a work sites, business locations and properties offered for sale, and ensuring that the established protocols are followed if a business discovers it has been exposed to a person who is a probable or confirmed case of COVID-19.
Travel in separate vehicles to property showings and all other in-person activities.
Schedule in-person office visits, property showings, appraisals, inspections, final walk-throughs and title insurance activities by appointment. In addition, records of these appointments must be maintained, including participants' contact information.
Where possible, use unoccupied or model homes for in-person showings.
In-person activities must be limited to one real estate professional and two people inside a property at any time, while maintaining appropriate social distancing.
For settlements/closings, use remote notary, powers of attorney (POA) or the exchange of contract documents electronically or by mail wherever possible. What that is not possible, in-person closings must be limited to required signatories and their legal counsel or real estate professional only, and social distancing must be maintained to the maximum extent possible. Advance copies of documents should be provided for review prior to the settlement date, wherever possible.
In keeping with the Guidance for Businesses, where real estate businesses can conduct operations, including particularly office functions, by telework, they must do so.
Additionally, the guidance suggested that all businesses and employees in the real estate industry are encouraged to:
Minimize in-person activities and attendance to them while maintaining social distancing protocols.
Provide sellers with relevant up-to-date safety information and protocols for cleaning and sanitizing properties and discuss the benefits and risks of allowing in-person activities.
Utilize digital marketing tools as much as possible, including virtual tours, showings and open houses. Any marketing material, including brochures, flyers, business cards, etc. should be provided electronically or by mail where possible.
Verbally health screen all individuals who will be present for in-person real estate activities prior to every in-person activity. Do not allow in-person access to properties where the responses indicate actual or possible exposure.
Stagger property showings by thirty minutes or more.
Stage properties to avoid physical contact with items such as lights, interior doors, drapes and blinds. Where physical contact is necessary, sanitize surfaces such as doorknobs, light switches, etc. prior to the next showing or return of sellers.
Minimize the time spent in the property by having discussions, including contract negotiations, with buyers away from the property or model homes via remote means (email, video conference, telephone, etc.) where possible.
Finally, all businesses and employees in the real estate industry are prohibited from doing the following:
Providing food during in-person activities
Conducting in-person group showings, including open houses, broker opens or office tours for either potential buyers or real estate professionals
During the business closure, FLB has continued to represent clients in residential and commercial closings. Financial institutions and many recorder of deeds offices have remained open and ready for business through the past weeks, subject to restrictions. FLB has adapted in a variety of ways, including the use of videoconferencing, remote notarization and electronic recording where available and will continue to do so through this health crisis.
As always, we are here to help our clients and business partners in the real estate industry. Where we can help you understand and implement these orders or work with you on virtual/remote closings, please do not hesitate to reach out to our attorney team. Please contact us using the form below, or give us a call at 610-797-9000.