Aug. 28, 2020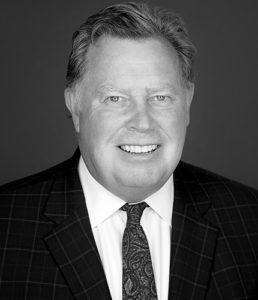 Joseph A. Fitzpatrick, Jr., a founding member and shareholder of the Fitzpatrick Lentz & Bubba, PC, has again been selected for inclusion in the 2021 Pennsylvania's Best Lawyers, an annual publication by Best Lawyers©. Lawyers were selected for inclusion in the 2021 edition based entirely on a peer-review process recognizing the top attorneys in the state. Mr. Fitzpatrick has been named to this list every year since 2015.
Mr. Fitzpatrick's practice includes real estate, zoning and subdivision, commercial transactions, and multiple business representations. He has also led clients' development teams in advancing major commercial, industrial and residential projects including large regional corporate centers, office parks, retail and lifestyle centers, delivery and fulfillment operations, quarry and materials facilities, manufacturing communications installations and warehousing and distribution centers.
Mr. Fitzpatrick's professional experience and leadership on major project teams has created a strong network of relationships, enhancing his ability to deal successfully with governmental and municipal bodies, elected and appointed officials, business leaders and real estate and development professionals.
To read more about Mr. Fitzpatrick and the Firm, click here.