Feb. 2, 2015
Joe D'Amico, a shareholder and attorney in the Firm's litigation group, recently successfully defended a client that was accused of failing to properly maintain and operate an amusement attraction. The trial was held in front of a jury of 12 Lehigh County residents and Senior Judge Lawrence Brenner presided.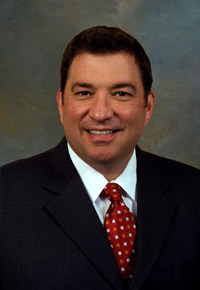 The plaintiff, represented by a Philadelphia trial firm that focuses on personal injury claims, alleged that she suffered several disc herniations and consequent physical limitations due to the alleged negligence. Several of the client's employees served as witnesses; their testimony refuted and challenged the plaintiff's version of events. Mr. D'Amico also called Amir H. Fayyazi, M.D. as a medical expert. The verdict was rendered in mid January and judgment was recently entered in favor of FLB's client.
Mr. D'Amico's success as a trial attorney is built on a foundation of responsiveness to client needs and desires, along with preparedness and an aggressive but professional demeanor. He has a variety of jury trial, non-jury trial, and Alternative Dispute Resolution (ADR) experience in numerous venues and multiple jurisdictions throughout the courts of Pennsylvania and New Jersey.
Mr. D'Amico's trial and appellate experience and practice encompasses commercial & construction litigation, professional negligence litigation involving insurance/producer issues, together with real estate litigation, personal injury,  and workers' compensation defense. He has also been selected by judges and former adversaries to act as a mediator or arbitrator to resolve disputes.