Jan. 11, 2021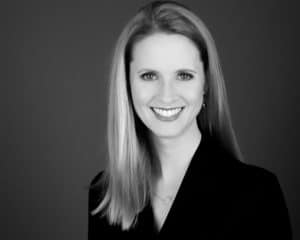 Fitzpatrick Lentz & Bubba congratulates Marie K. McConnell, who was elected President of CREW Lehigh Valley's Board of Directors for the 2021 term. CREW Lehigh Valley is the premier commercial real estate network in northeast Pennsylvania recognized for professionalism, leadership and expertise. Its core purpose is to advance the success of women in commercial real estate.
"Since helping found CREW LV, the Firm has remained a strong supporter and sponsor of the organization," said Joseph A. Bubba, Co-Managing Shareholder. "Marie is an ideal fit as President. Her strong leadership and commitment to the community will allow her to promote both the organization and real estate professionals from our region."
"I'm honored to be leading this organization in 2021," said Ms. McConnell. "The Chapter's commitment to its members and advancing women locally in the commercial real estate profession is more important than ever before. I look forward to closely collaborating with members as we work through the challenges continuing to face us."
Ms. McConnell is a shareholder and Chair of the Firm's Corporate, Business & Banking Group. Her practice focuses on commercial transactions, including commercial real estate acquisitions and sales, entity restructures, charter schools, for-profit and nonprofit mergers and acquisitions and organizational issues. She also has significant experience in counseling clients with respect to tax exemptions and tax assessment appeals. She has been active in CREW Lehigh Valley since 2010 and has previously served as the organization's Secretary, Delegate, and President-Elect.