Jan. 11, 2023
If you own or operate a small business, you may be wondering if DIY legal services are suitable for your business's legal needs. Although it may seem like these services are good enough and save money, the ramifications of choosing them over a licensed attorney can be costly and bad for your business. Read on to learn the pitfalls and risks of using DIY legal services for forming a business, structuring a nonprofit, registering a trademark, or drafting form contracts.
Reasons Why You Shouldn't Use DIY Legal Services to Form Your Business
Businesses can be operated in a variety of ways. Whether you are interested in forming a limited liability company (LLC), a corporation, or a nonprofit, you must file certain legal paperwork to form your business. To save money, entrepreneurs have turned to DIY legal services to establish their business entities, but they are missing out on important protections that you would get from an attorney advising you through the business formation.
Documents Are Not State Specific (and May Be Invalid)
DIY legal services do not always account for state-specific laws in their formation documents. While some laws overlap from state to state, many laws governing the formation of business entities vary from state to state. These services do not tailor their documents to align with the specific laws of the state you will be doing business in. For examp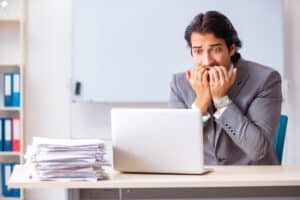 le, Pennsylvania has specific requirements for a corporation or LLC, and there is no guarantee that the DIY documents will comply with the Pennsylvania requirements.
You may not realize the consequences of failing to comply with the state-specific requirements until it affects your business. A frequent example is failing to identify the problem until the business wants to get a loan or make a purchase, and they cannot do so because their formation documents do not comply with state law. The business needs an attorney to fix the mistake, and it ends up costing the business more than if an attorney was hired in the first place.
No Legal Protections Tailored for Your Business Needs
DIY legal services often do not bake legal protections into your documents. A big part of entity formation is planning for when things go wrong. A good attorney will draft your formation documents with planning for events, such as death, someone leaving the business, or sale of the business.
Reasons Not to Use DIY Legal Services to Structure a Nonprofit
If you are interested in forming a nonprofit corporation (or 501(c)(3) as they are often referred to), there are many important considerations. Some of the most important from a formation standpoint involve taxes. When forming a 501(c)(3) nonprofit, formation documents need to be drafted to conform with the requirements set out by the Internal Revenue Service (IRS) in order to secure income tax exemption.
Documents May Not Meet IRS Requirements
In addition to complying with the requirements for state law, the formation documents for a nonprofit need to be drafted in a way that complies with the Internal Revenue Code's specific requirements for a nonprofit entity. By using form documents from a DIY legal service provider, you run the risk that these documents will not comply with either state law or the Internal Revenue Code.
Income Tax Exemption
In forming a nonprofit, additional steps need to be taken to secure tax-exempt status as a 501(c)(3). DIY legal services do not assist with the process of applying for and securing income tax exemption for your nonprofit. Whether your nonprofit is a charitable, educational, or religious organization, income tax exemption is an essential benefit of being a 501(c)(3) that you will want to take advantage of.
Reasons Not to Use DIY Legal Services to Register Your Trademark
If you are filing an application to trademark your business's name, logo, or slogan, you will want support upfront to conduct research and put forward the best application possible, and support after the application is submitted if the Patent and Trademark Office (the "PTO") rejects your application or requires additional information.
Weak Support Up Front
DIY Legal Service providers offer little or no support in the upfront process of selecting a trademark and completing a trademark application. The benefit of having an experienced attorney to assist in selecting and registering your trademark is that they can ask the important questions that could make or break your trademark application.
A trademark attorney can help you select a strong trademark that is inherently distinctive and more easily registerable, and protectable against competitors, whereas DIY legal services generally offer minimal support in selecting viable trademarks. A trademark attorney can also complete a trademark search before filing an application to foresee and avoid U.S. Patent and Trademark Office (USPTO) refusals or third-party challenges based on the likelihood of confusion with existing trademarks. Having an attorney complete this research process is especially important for logos, which require more skill to research.
If your business is interested in registering your trademark abroad, a trademark attorney can prepare and file the international applications to ensure that your application satisfies the international requirements, as well as advise of international filing deadlines to ensure that your international application secures a favorable filing date as well.
No Maintenance and Monitoring
A trademark attorney will be charged with the maintenance and monitoring of your pending trademark application after it is submitted. DIY legal services do not offer this type of ongoing support. If your trademark application is rejected or challenged, there will likely be no assistance in overcoming these hindrances.
If issues arise with registering your trademark, you will likely need an attorney to assist you in overcoming a USPTO refusal or third-party challenge. Additionally, a trademark attorney will monitor the status of your trademark to ensure all additional filing deadlines are met in response to a USPTO refusal or third-party challenge.
Reasons Not to Use DIY Legal Services for Drafting Contracts
Simply Googling a type of contract like a non-disclosure agreement (NDA), service agreement, and contractor agreement will yield tons of results and templates you can download and customize. DIY legal services also offer up a library of usable and repurposable contracts in what feels like an easy, out-of-the-box experience. The problem? These contracts are likely not tailored to your specific business offerings and needs.
Lack of Validity
While designed to govern a relationship, contracts are typically only scrutinized when a relationship fails, or expectations are not met. If your business uses a contract that doesn't specifically or adequately address your products, services, or professional relations, as well as the sphere in which you operate (such as industry or geography), you may find yourself in court with the inability to enforce it. For example, Pennsylvania is not a right-to-work state, but neighboring Virginia is a right-to-work state. If you utilize an employment agreement generated in PA to govern employment in VA, your contract may be deemed invalid or unenforceable in a court of law. Plus, as your product and service offerings evolve, your contracts should too. DIY legal services may not help make these suggestions, and many businesses utilize outdated documents, adding to the risk factors.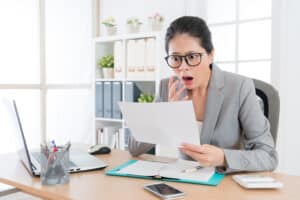 Lack of Protection or Creation of Liability
Another pitfall of DIY contracts generated through an online service is their inability to protect your products, services, or people. If you open an event space and leave force majeure clauses out of your contracts (like many experienced during the pandemic), you'll find yourself paying out refunds when events cancel.  Oppositely, some contracts, when lifted from an online site and not created with your specific business in mind, may unnecessarily put an added burden or responsibility on you, creating liability you don't want should an issue or litigation arise.
An Attorney is the Best Choice for Your Business
Whether you are looking to form a business or nonprofit, file a trademark, or create contractual documents for your existing business, DIY legal services do not offer the tailored legal advice that an attorney would provide. This comes with tremendous risks, and if these risks turn into problems, you will end up needing an attorney to assist you down the road. It is in the best interest of your business and your peace of mind to seek out an experienced business attorney at the start to save you time, money, and headaches in the long run.
All licensed attorneys have a legal duty to exercise care and skill in providing legal advice to their clients as a part of the attorney-client relationship. If your attorney makes a mistake and does not exercise the care or skill of a reasonable attorney, you have the right to try and recover whatever the mistake cost you and your business in court. And as an example, one major DIY Legal Service's Terms of Service require that you agree that no attorney-client relationship was created and that you agree to arbitrate, rather than go to court, for any disputes.
FLB's attorneys are up to date on the local laws that impact your business, and they are interested in making sure your business succeeds. If you would like assistance with forming a new business entity, starting a nonprofit, registering a trademark, or drafting business contracts, please reach out to one of the attorneys in our Corporate, Business and Banking Department. Also, if you are looking for additional information about DIY legal solutions, learn why you shouldn't use these services for your will or estate planning.