Sep. 10, 2021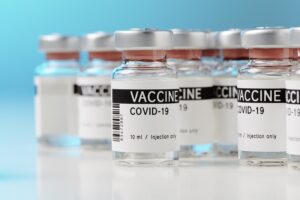 As part of President Biden's six-pronged, comprehensive national strategy to combat the COVID-19 pandemic, he has announced the first ever federal vaccine mandate to apply to private employers. In the coming weeks, the Department of Labor's Occupational Safety and Health Administration (OSHA) is likely to issue an Emergency Temporary Standard that would require all private sector employers with 100 or more employees to ensure that their entire workforce is fully vaccinated or, alternatively, require any workers who remain unvaccinated to produce a negative test result on at least a weekly basis before coming to work. Those employers with 100 or more employees would also be required to give their employees paid time off to get the vaccine and to recover from any side effects of getting vaccinated. Furthermore, noncompliant employers could be charged with fines of up to $14,000 per violation.
It is unclear when OSHA will issue its Emergency Temporary Standard, when it will become effective, or what the nuts and bolts of this mandate will look like. We also expect this new Emergency Temporary Standard to be challenged in court, which could potentially delay its enforcement. However, until then, and given that many private sector employers already have mandatory or voluntary vaccination policies in place, we anticipate that the Emergency Temporary Standard will require many employers to modify or supplement their existing policies and procedures in order to avoid substantial penalties.
Our team of Employment Law attorneys is closely monitoring these developments and are available to answer and assist all affected private sector employers with understanding their obligations under the Emergency Temporary Standard after it is issued in the coming weeks.