Apr. 1, 2020

(Updated April 1, 2020) The COVID-19 (Coronavirus) outbreak has left a lot of businesses struggling financially due to closures, reduced workload and supply chain issues. To assist businesses during these extraordinary times, local and federal resources are being allocated to provide various emergency funding options.
This chart helps simplify the government financing options currently available, or anticipated to be available in the near future.  This is a very fluid situation, as the best funded and, in most cases, most beneficial program, the expansion of SBA 7(a) (Paycheck Protection Program) loans under the CARES Act, has only recently been signed in to law by President Trump. We are awaiting regulations and guidance on the implementation of the CARES Act and will update this space and our CARES Act Resource Page regularly. Please note, in certain circumstances, FLB's Corporate, Business and Banking Group attorneys can act as an Agent for Borrowers and assist with the Paycheck Protection Program application at no cost to them.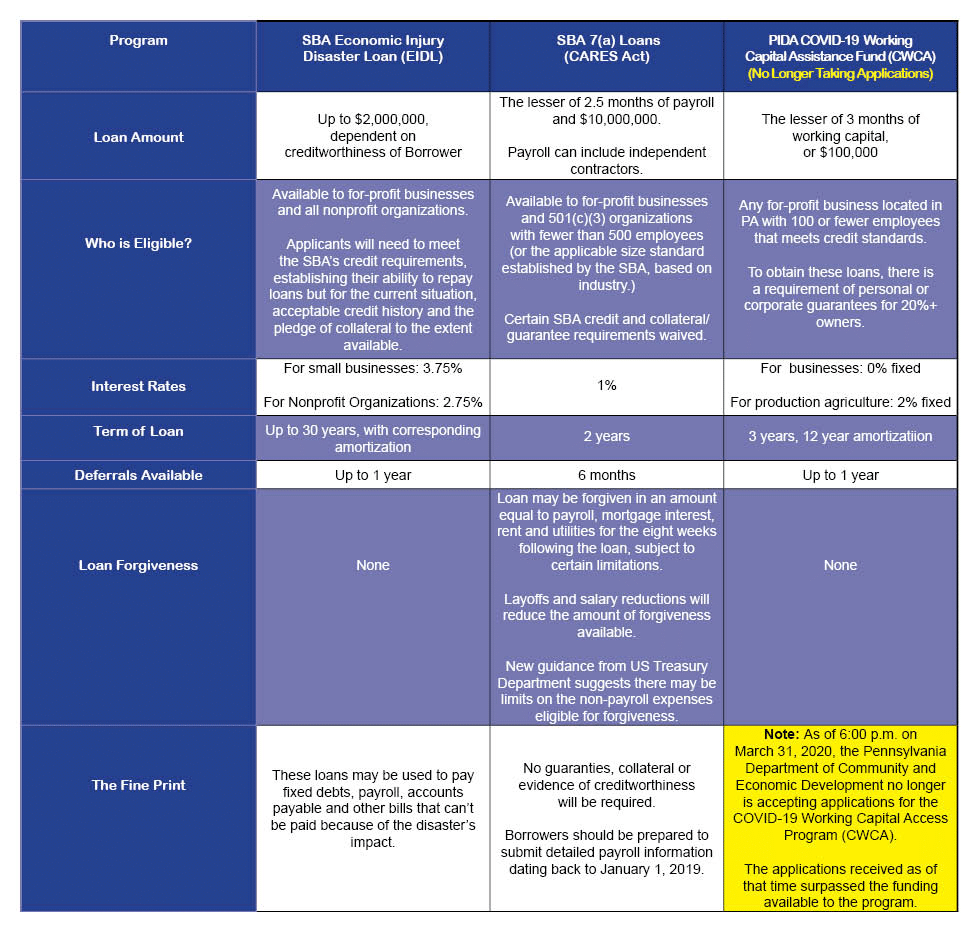 We continue to monitor the ever-changing situation. If you would like assistance in assessing your eligibility for or applying to these loan programs, our attorney team is here to help. Please contact us using the form below, or give us a call at 610-797-9000. We wish you well during these extraordinary times.