Nov. 1, 2023
Fitzpatrick Lentz & Bubba, P.C. (FLB) is pleased to share two attorneys have joined the firm. Brennen A. McCurdy and Elizabeth M. Wortman passed the Pennsylvania bar exam in October 2023 and are now licensed to practice, helping to serve businesses and individuals in the Mid-Atlantic region.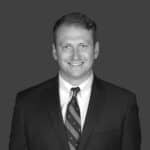 Brennen McCurdy earned his J.D. from Rutgers Law School. For his undergraduate degree, he attended Bryn Athyn College, where he was a four-year starter on the men's soccer team and graduated as class valedictorian. As a member of the firm's Litigation & Trial Practice group, Mr. McCurdy will focus on construction litigation, complex and commercial litigation, and civil trials and appeals, as well as defense of businesses against personal injury claims.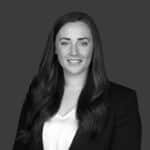 Also joining the firm is Elizabeth Wortman, having earned her J.D. from Thomas R. Kline School of Law of Duquesne University. With prior experience working as a teacher, Ms. Wortman aims to educate her clients about their opportunities to help them choose a successful legal path forward. As an attorney in the Firm's Real Estate, Land Use & Development and Corporate, Business & Banking groups, she will focus her practice on the preparation of commercial leases, purchase agreements, and operating agreements, among other transactional documents.
Neither Mr. McCurdy nor Ms. Wortman are strangers to the team at FLB. In the summer of 2022, both participated in the firm's Summer Associate Program. During the 10-week session, 2L or 3L students gain hands-on experience in a range of commercial and personal law matters. Activities include attending trials, depositions, real estate closings, client meetings, and various firm events and social activities. Associates are paired with mentors who provide added guidance and advice throughout the program. The 2024 Summer Associate positions have already been filled.
"Our Summer Associate Program is a tremendous opportunity for law students and a useful talent pipeline for the firm," says Jennifer Bruce, Chief Operating Officer at FLB. "Just as we pour into the next generation of legal leaders, they add incredible value back to the firm. We are grateful to have been able to hire Brennen and Elizabeth as a result and welcome them both to the FLB team."