Feb. 3, 2020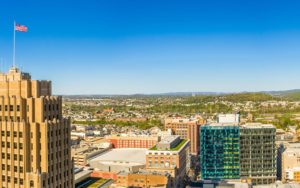 Business sales & acquisitions are trending significantly in today's economy. From family business owners looking to retire and sell, to larger companies looking to make strategic acquisitions and investments, the last decade has seen a significant amount of M&A activity.  To help you understand how to navigate a potential M&A deal, join FLB's team of M&A attorneys to better understand the ins and outs of these complex transactions.
FLB shareholders Joseph Bubba, Colin Keefe and Ken Charette, along with special guest Joe DiGiacomo of D5 Capital Advisors, will review:
The overall M&A process
Pre-transaction preparation
Maximizing transaction value
Understanding deal pressure points
Indemnities and risk transfer
Getting to closing
Fitzpatrick Lentz & Bubba's team of professionals can guide you through the entire purchase or sale process. Join us to learn what you need to know to ensure a successful and profitable transaction.
Date & Time
March 4, 2020 at 3:30 p.m. (Networking & cocktails to follow Seminar)
Location
Lehigh Country Club
2319 South Cedar Crest Boulevard
Allentown, PA 18103
Who should attend?
Any owners, investors and professional advisers contemplating the purchase or sale of a business. This discussion is designed to address the concerns and questions of small, medium and large businesses.