Oct. 14, 2019
Recently, FLB Founder and Shareholder Joe Fitzpatrick was interviewed by multimedia pacesetter Ashley Russo on the "Unscripted with Russo" podcast. In the featured episode, Joe discusses his childhood in Pennsylvania, his practical experiences, education and jobs, founding a vibrant, multi-faceted law firm and becoming a prominent real estate practitioner and regional development leader. Joe shares his views on the importance of culture and history in the workplace and the larger world, and weighs in on his predictions for the Lehigh Valley's future.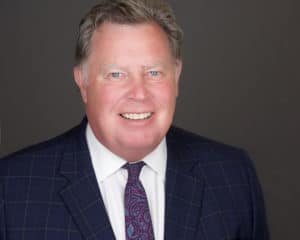 "Unscripted with Russo" goes behind the personalities of today's empowered business people and formidable influencers, asks what has led to their triumphs and traces the choices that were made that finally led them down the path of success. Ashley Russo, President & Executive Producer of ASR Media Productions and host of The PEAK TV, shares the sometimes surprising, always inspiring conversations with accomplished people who run their worlds.
Listen to Joe's full episode by clicking here.