Mar. 8, 2019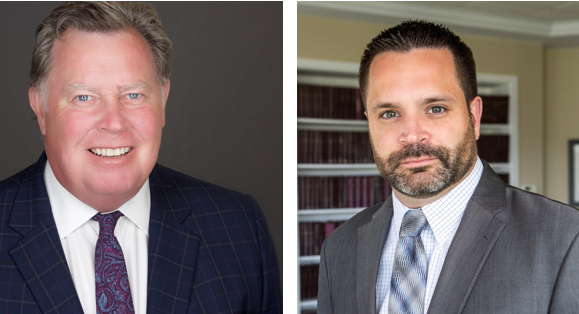 For the sixth year in a row, Joseph A. Fitzpatrick, Jr., founder and shareholder of Fitzpatrick Lentz & Bubba, moderated the keynote panel discussion at the annual Lehigh Valley Business Real Estate Symposium. As the area's leading real estate development attorney for more than 35 years, Mr. Fitzpatrick, along with his esteemed colleagues, examined the various "Growth Opportunities" currently trending in the Lehigh Valley.
FLB's Colin J. Keefe was a featured panelist. With a strong background in tax incentive finance, and as chair of the Firm's Mergers & Acquisitions Group, Mr. Keefe spoke about the local opportunity zones created by the 2017 Tax Cuts and Jobs Act and their incentives for investors. On the opportunity zones, Mr. Keefe asserted they "are well-suited for development […] We have projects here that have demand. The whole purpose of the program is to bring new jobs and new money into an area."
Mr. Keefe was joined on the panel by Becky Bradley of the Lehigh Valley Planning Commission and Don Cunningham from the Lehigh Valley Economic Development Corporation. For a deeper dive into the panel itself, read the Lehigh Valley Business article linked here.