Jan. 4, 2021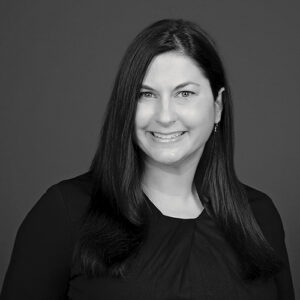 Fitzpatrick Lentz & Bubba, P.C. is pleased to announce that Stephanie A. Koenig has been named Shareholder of the Firm.
Ms. Koenig is an attorney in the Firm's Real Estate, Land Use & Development and Employment and Labor Law groups. Throughout her career, Ms. Koenig has worked with developers and businesses, negotiating complex real estate agreements and pursuing zoning approvals. She regularly represents clients before government agencies and municipalities on land use and entitlements for real estate ventures.
In addition, Ms. Koenig's practice extends to Employment Law. She counsels employers on compliance with federal, state and local laws concerning individual employment rights, workplace investigations, post-employment restraints (such as non-competition agreements), the Americans with Disabilities Act, the Age Discrimination in Employment Act, the Family and Medical Leave Act, and personnel policies. Ms. Koenig has based her practice on the core values of strategy, practicality and honesty, which is evident in her relationships with her clients.
She earned her Juris Doctor degree from Widener University School of Law and her B.S. in Women's Studies and Marketing from Pennsylvania State University. She has been consistently named to the Pennsylvania Super Lawyers Rising Star list and received the Woman of Influence and Forty Under 40 awards from Lehigh Valley Business.
Joseph A. Bubba, Co-Managing Shareholder, commented: "Steph has been an outstanding addition to the FLB team. She is an excellent attorney who has shown a strong commitment to FLB and our clients since joining the Firm. Her in-depth knowledge of the law and invaluable experience within the Real Estate and Employment practice areas have made her an integral member of the Firm."