Apr. 21, 2021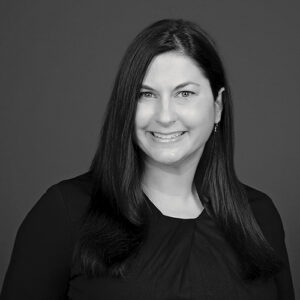 On Wednesday, April 28 at noon, FLB Real Estate & Employment Law attorney Stephanie Kobal Koenig will be a panelist in the Lehigh Valley Business Leadership Series webinar, "Positioning Your Business in a Post COVID Economy."
This free webinar will feature Ms. Koenig and other local leaders as they discuss what companies should be doing now to position themselves to thrive as our regions and the country begin to emerge from the COVID-19 pandemic later this year.
To register for this informative and lively panel Leadership Series discussion and Q&A, please click here.
About the Speaker:
With over a decade of experience, Stephanie Kobal Koenig is a shareholder in the Firm's Real Estate, Land Use & Development and Employment and Labor Law groups. Throughout her career, Ms. Koenig has worked with organizations of all types and sizes to negotiate complex land development contracts, zoning approvals, and leases. She consistently represents clients in front of government agencies and municipalities regarding land use and entitlements for real estate ventures.
In addition, Ms. Koenig's practice extends to Employment Law. She helps ensure transparency between employers and their employees during the contract development process, and counsels employers on compliance with federal, state and local laws concerning individual employment rights, workplace investigations, covenants not-to-compete, the Americans with Disabilities Act, the Age Discrimination in Employment Act, the Family and Medical Leave Act, and personnel policies.