May. 22, 2017
The Supreme Court of the United States today handed down a potential landmark decision in TC Heartland v. Kraft, with major ramifications for the world of patent litigation.  In its unanimous decision, the court drastically reigned in the practice of "forum shopping" in patent cases, holding that the patent venue statute, 28 U. S. C. §1400, is not defined or superseded by the general venue statute, 28 U. S. C. §1391, and that corporations may only be sued for patent infringement in their state of incorporation.  After a significant period of forum shopping by practicing entities and non-practicing entities alike, this decision will likely decimate the patent docket in the Eastern District of Texas, ratchet up the number of patent suits in Delaware, and also return a significant number of patent litigation suits to other districts around the country.
The Supreme Court methodically set forth the history of patent venue rules and their relationship – or lack thereof – to the federal, general venue statute. Tracing this history from the enactment of The Judiciary Act of 1789, through Congress's most recent amendment of §1391 in 2011, the Court reiterated its long-held position that Congress "placed patent infringement cases in a class by themselves, outside the scope of the general venue legislation."  The Court relied on this legislative history, as well as its own decisions in 1942 in Stonite Products Co. v. Melvin Lloyd Co., and 1957 in Fourco Glass Co. v. Transmirra Products Corp., to overturn the lower courts' decisions in TC Heartland, also pushing aside any binding precedential effect of the Federal Circuit's 1990 opinion in VE Holding Corp. v. Johnson Gas Appliance Co.
The Court's opinion is that where patent infringement is alleged, venue is, and has always been, limited to the defendant's state of incorporation.  Any suggestion that the general venue statute expands that venue to any location where the defendant does business "is even weaker under the current version of §1391 than it was" before.  Unless Congress acts to pass legislation stating otherwise, and in the interim, the repercussions of this decision should begin to be immediately felt, with motions to transfer out of the Eastern District of Texas and the District of Delaware, and into federal district courts representing the defendants' home turf.  How this will affect the propensity of patent owners to file patent suits in general seems to be a soon to be answered question.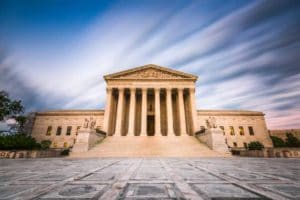 The attorneys at Fitzpatrick Lentz & Bubba have extensive experience representing businesses on a intellectual property matters, including patent infringement. For more information, please contact Douglas Panzer, or any other attorney in our Intellectual Property Practice.