Jul. 20, 2016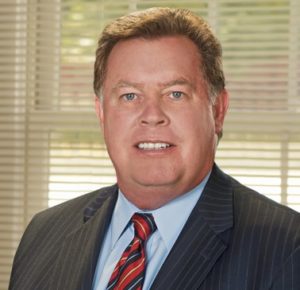 Team Pennsylvania Foundation, a non-partisan, non-profit organization formed to bring together the leaders of the government and private sector, has announced that Joseph A. Fitzpatrick, Jr., founding member and shareholder at the law firm of Fitzpatrick Lentz & Bubba, P.C. has been named to the Foundation's Board of Directors.
Team Pennsylvania Foundation, the only state-wide private/public organization represented by a broad array of private sector and development interests, works toward attracting, retaining and expanding business and employment opportunities. The Foundation includes representation by major Pennsylvania corporations, as well as the four legislative caucuses and the Governor, who is co-chair of the Board. Team Pennsylvania collaborates in combining public and private sector strengths to improve economic prosperity for Pennsylvania and its residents.
Commenting on Mr. Fitzpatrick's election to the Board, Ryan Unger, President & CEO of Team Pennsylvania Foundation, stated:
"Joe's knowledge and background in economic development will be an invaluable asset to our Board. He brings a unique perspective, having worked on some of the larger economic and land development projects in the Commonwealth. We look forward to his guidance and service as we advance Pennsylvania's economy."
Fitzpatrick's practice has been focused on project development and land use, as well as real estate and business transactions. He has primarily been involved in development in the eastern part of the state, including the recent Rockefeller project at Lehigh Valley International Airport, which resulted in FedEx Ground's location of its largest ground hub in the Lehigh Valley. He has also represented Stabler Corporate Center, the Promenade Shops, and numerous retail, industrial and transportation concerns.
Mr. Fitzpatrick stated: "It is exciting and humbling to be selected by Team Pennsylvania – I hope to bring my perspective as a project and development lawyer in a way that complements the business leaders and governmental policymakers on the Board."
To learn more about Team Pennsylvania Foundation, click here.
About FLB
Fitzpatrick Lentz & Bubba, P.C. is one of the largest full-service law firms in Pennsylvania. Founded in 1988, FLB's team of attorneys strives to provide clients with exceptional service, thoughtful insight and individual attention to solve even the toughest of legal challenges.
Located in Center Valley and Easton Pennsylvania, the Firm works with clients in the areas of business; real estate; land use; commercial litigation; bankruptcy and creditors rights; estate planning and taxation; healthcare; employment; family law and more.
For more information about FLB and its attorneys, visit www.flblaw.com, follow the Firm on Twitter or Facebook, and add to circles on G+.