Dec. 21, 2018
Fern Mann started a food pantry in her own basement with her own extra groceries, and from that act of selflessness, Betty Lou's Pantry was born. In early November, FLB donated 30 pounds of food to Betty Lou's Pantry as part of our "30 Acts of Giving" campaign. The pantry has fed as few as 5 families and as many as 90 families on a biweekly basis since the early 1980s.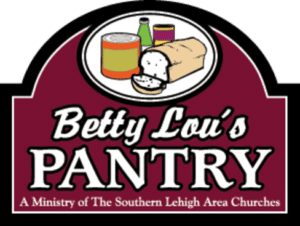 Betty Lou's Pantry is a non-profit, Christian organization of 12 participating churches in the Southern Lehigh area, and is named after the woman who worked as the food bank coordinator for 26 years.  Their mission is to gather and distribute food products for community members in need, regardless of religious affiliation.
Information regarding volunteer opportunities and donations of any kind can be found here.
As part of FLB's 30th Anniversary, we decided to give back to the community that has helped us through the years. Our "30 Acts of Giving" campaign entailed collecting donations for and volunteering our time at 30 local charitable organizations.