Dec. 21, 2018
The "30 Acts of Giving" campaign keeps on rolling. FLB employees donated items for pregnant women, new moms, and babies for Mary's Shelter in Bethlehem. There were diapers, sheets, towels, board books, all-surface cleaning supplies, BPA-free reusable bottles, and many other necessities for new or expecting families. With this donation, FLB hopes to lessen the burden of childcare for some of the families of the Lehigh Valley this holiday season.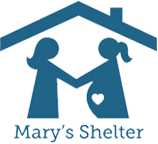 Mary's Shelter works to "provide residential and non-residential services for pregnant women and women with newborns who are in need of a supportive environment because of a lack of suitable housing or favorable family relationships. While caring for women in need, Mary's Shelter prepares mothers with newborns for independent living and a vision of hope for the future."
The organization is always looking for specific donations, and could also always use a helping hand.
As part of FLB's 30th Anniversary, we decided to give back to the community that has helped us through the years. Our "30 Acts of Giving" campaign entailed collecting donations for and volunteering our time at 30 local charitable organizations.