Apr. 8, 2021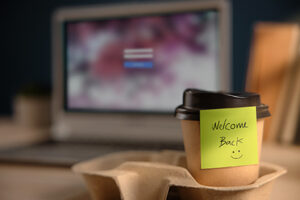 On April 4, 2021, Governor Wolf amended his November 23, 2020 order requiring all businesses to conduct their operations remotely unless impossible.  The new Order removes the mandatory language and now states that "all businesses are strongly encouraged to conduct their operations in whole or in part remotely" through telework. In addition, the order states that indoor businesses may now operate at up to 75% capacity.
While the November order was in effect, employers were challenged to address the difficult issue of when and for which employees telework was "impossible". After Governor Wolf's April 4 announcement, Pennsylvania employers may now require their employees to return to the workplace.
Before immediately doing so, we recommend that employers proactively consider the potential issues that may arise as employees return to the workplace. Regular and effective communication with employees will certainly help to ease any potential issues. A common situation that employers should be prepared for is an employee's refusal to return to the physical workplace due to a medical condition or fear of COVID-19.  When responding to employee concerns, employers must comply with applicable laws and should handle these matters uniformly to help reduce the risk of a discrimination claim. In addition, employers should remain vigilant and must continue the enforcement of health and safety guidelines and orders, such as mask mandates, social distancing and handwashing.
As rules begin to relax, employers will need to adapt and continue to review workplace policies to ensure consistency with changing health and safety guidelines. For assistance with this topic, or any other employment law topic, please contact Jacob M. Sitman, Stephanie A. Koenig, or any member of our Employment Law and Labor Relations department.