Nov. 6, 2020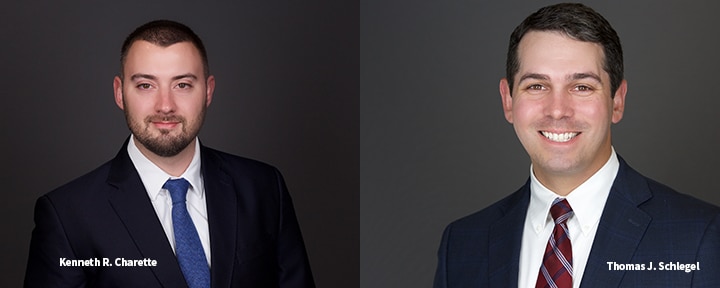 Fitzpatrick Lentz & Bubba, PC is pleased to announce the formation of two new industry law groups focused on the rapidly growing Food & Beverage and ever-evolving Restaurants & Hospitality industries. FLB's representation of clients in the Food & Beverage and Restaurants & Hospitality industries has have grown significantly over the past few years, and our clients across these multi-disciplinary industry groups now include many of the key regional and national players in their respective industries.
The attorneys in the Food & Beverage industry group have substantial experience representing every aspect of the industry, including brands, founders, food manufacturers, alcoholic & non-alcoholic beverage manufacturers, distributors, retailers, wholesalers, agribusinesses supplying raw materials, logistics and supply chain partners, angel investors, venture capital investors and other strategic partners. Likewise, our Restaurant & Hospitality attorneys represent hotels, resorts, restaurants, bars, microbreweries, fast food franchisees and golf courses.
Clients of these industry law groups are regularly advised in connection with:
Angel, venture and private equity financing
Asset-based lending
Celebrity endorsement/Social Media Influencer Agreements
Commercial litigation, including contractual disputes, bankruptcies and creditors' rights
Corporate organization and structuring
Distributor and broker agreements
Intellectual Property licensing and protection
Labor, employment, employee benefit and incentive compensation matters
Liquor licensing and compliance / citation defense
Management agreements
Merger, acquisitions and exits
Private equity financing
Real estate acquisition, financing, leasing and permitting
Restaurant franchise agreements
Sales agency agreements
Strategic partnerships
Tax planning
Vendor, co-packing and co-manufacturing arrangements
Warehousing and fulfillment
Kenneth R. Charette, Shareholder in the Firm's Corporate Business & Banking and Mergers & Acquisitions practices, will Chair the Food & Beverage Industry Law Group. "The Food & Beverage industry has seen an explosion of growth in the Lehigh Valley over the past decade," explained Mr. Charette. "With FLB representing many of these clients already established in or moving to the area, the formation of the Food & Beverage Industry Law Group was a natural next step to meet our clients' demands for these legal services," said Charette.
Thomas J. Schlegel, Shareholder in the Firm's Real Estate, Land Use & Development practice will Chair the Restaurants & Hospitality Industry Law Group. "The Restaurants & Hospitality industry is a vital component of life within the Lehigh Valley," said Mr. Schlegel. "Right now they are facing the biggest crisis of modern times, and the Restaurants & Hospitality Industry Law Group was formed to help them meet this challenges now, and secure their enterprises in the future."
"We anticipate continued growth in these industries over the next decade," added Joseph A. Bubba, Co-Managing Shareholder. "Our considerable industry experience means FLB is uniquely positioned to meet the challenges of these evolving industries, as we continue to offer clients unparalleled service in corporate law, finance, employment and bankruptcy and litigation related matters."