Mar. 10, 2023
Today's food and beverage companies, from brands to manufacturers to distributors, are operating in complex environments. Beyond the supply chain issues, labor shortages, frivolous lawsuits, and compliance requirements, companies are managing contractual relationships with several players on whom their success lies. Whether you're a startup or a well-established brand, this post discusses some important considerations for certain common food and beverage industry contracts.
Food and beverage industry contracts – co-manufacturing, packaging, and distribution
While vertical integration is often desirable to give your company full control over your products and processes, many in the food and beverage industry, particularly startups, rely heavily on production partners (sometimes referred to as "co-manufacturers" or "co-packers"). Co-manufacturing can free up your brand to expand, grow, and pursue new business ventures. If your business or brand outsources all or parts of your manufacturing, distribution, or packaging, or provides co-manufacturing services to other brands, be sure to have appropriate agreements in place. Perhaps you already have these contracts but haven't reviewed them in a while – be sure your company isn't assuming additional liability due to shifts in supply, production issues, and more.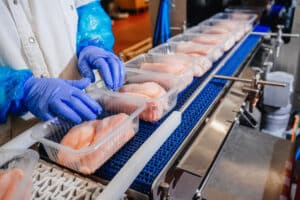 Among other key considerations, co-manufacturing contracts should address the following items:
Production timelines – establish terms when it comes to the forecast, purchase, and delivery of finished goods, like how long ingredients can sit in inventory, shipping costs and requirements, and more; be sure to collaborate with your supply chain team to understand current challenges
Pricing – with inflation and a projected recession, costs are increasing in most facets of production; it may be time to revisit pricing and consider where to and not to absorb costs for either party
Quality – in addition to meeting compliance standards, ensure brand standards are met and consumers consistently receive the products they expect and have come to know and love; when certain ingredients can no longer be sourced, what substitutes are allowed, and how is this properly governed, communicated, and reflected in packaging? Who is responsible for losses or third-party claims related to product defects? Or recalls?
Food and beverage industry contracts – social influencers
Brand marketing and advertising strategies have changed dramatically over the past decade. Whereas historically, print ads, commercials with celebrity cameos, or catchy radio jingles may have been all new products needed to launch successfully, consumers are influenced differently today.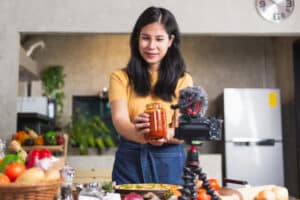 A recent study showed 81% of consumers have been impacted by social influencers in the past year. Like many other industries, food and beverage companies have taken notice. If your company needs a lift in driving consumers to purchase your products, you may benefit from exploring relationships with social influencers for endorsements or to drive awareness.
Suppose your company intends to engage the services of social media influencers. In that case, ensuring you have a written endorsement agreement with each influencer that clearly outlines each party's respective rights, responsibilities, and compliance obligations is important. Key topics to address in a social influencer food and beverage industry contract are:
Content Production/Content Ownership – be specific about what type of content is to be produced and how it's to be used (both during and after the ad campaign is complete)
Exclusivity – address similar or competitive brands, i.e., can the influencer collaborate with other brands in your category
Compensation – fixed fee, per post, per click – determine what makes sense and best benefits your brand
FTC Compliance – ensure the relationship with the influencer is properly disclosed, often using hashtags like #paid, #sponsored, or #ad can be sufficient, as well as any platform-specific terms and verbiage regarding applicable contests and giveaways
Termination – address terms, breaches of contract, or what happens if the social influencer engages in conduct that negatively influences your brand or results in bad publicity
Data/Deliverables – what metrics can be used to track the effectiveness of the advertising campaign and your return on investment?
Food and beverage industry contracts – licensing
More and more food and beverage brands are finding opportunities to collaborate today, generating buzz by drawing on a larger pool of consumers and staying culturally relevant and fresh. When companies offer co-branded products, well-executed licensing agreements are critical to helping:
Define the relationship clearly – clearly describe the trademarks, products, processes and/or other IP being licensed, as well as clearly establish the rights and responsibilities of each party related thereto (e.g., how can your IP be used? Who owns any derivatives thereof? What are each parties' rights regarding the "mash-up" product?)
Protect intellectual property – as noted above, it's important to outline who has access to your IP and how it's being used and shared through non-disclosures. As one example, if your brand has a distinct flavor profile or "secret formula," you should be extremely careful about sharing that with another brand
Address revenue – how does each brand benefit financially from the arrangement? (e.g., what type of licensee fee/royalty fee is paid to the licensor?)
Outline marketing – how will the product be marketed, and how will marketing be financed?
Clarify liability – who is liable for third-party claims relating to the licensed IP and/or the "mash-up" product?
Especially if your brand is licensing its trademarks or other IP to another brand, beware of onerous contracts that may unknowingly shift liability to your company. While finding passive revenue sources can be very beneficial, have an experienced attorney review these opportunities to ensure they aren't harmful to your business.
Food and beverage industry contracts and beyond
We know contracts only address some of your challenges. Beyond getting helpful agreements in place, our attorneys have extensive experience helping food and beverage companies navigate every stage of a product's life cycle, including, without limitation, product development, raising capital, intellectual property protection, licensing, manufacturing, marketing, growing distribution and the purchase/sale of a business. Let our Food & Beverage team help you grow your business, develop effective strategies, and protect your brands.