Dec. 30, 2019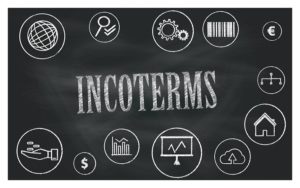 Most Exporters and Importers are familiar with INCOTERMS, the International Commercial Terms published by the International Chamber of Commerce every ten years. New INCOTERMS go into force on January 1, 2020, so this is a good time to take a fresh look at your contract documents and shipping/delivery arrangements.
The Lehigh University Export Network ("LEXNET") sponsored a recent presentation on INCOTERMS by Mike Allocca. This informative program noted that the latest edition of INCOTERMS does not contain many significant changes, but it does delete the "DAT" term and adds a new one: "DPU" (Delivered at Place Unloaded). Further, under the "CIP" term (Carriage and Insurance Paid), the required insurance is now "all risk," not merely minimum marine cargo insurance.
In addition to evaluating whether the changes in INCOTERMS have any effect on your business, it is wise to periodically review your Terms & Conditions, Proposal/Quote, Invoice and other contract documents. It is important that they are consistent with each other and clearly lay out your intent for the parties' roles and responsibilities. It is also vital that your Company closely reviews all contract documents you receive from the "other side." Any conflicts between the documents, or terms which are added, can lead to unintended consequences, disputes and expensive surprises.
The attorneys at FLB are well-versed in these contract documents and INCOTERMS. We can help both Buyers and Sellers (of products, services, software, etc.) in either U.S. domestic or cross-border transactions.