Jan. 13, 2021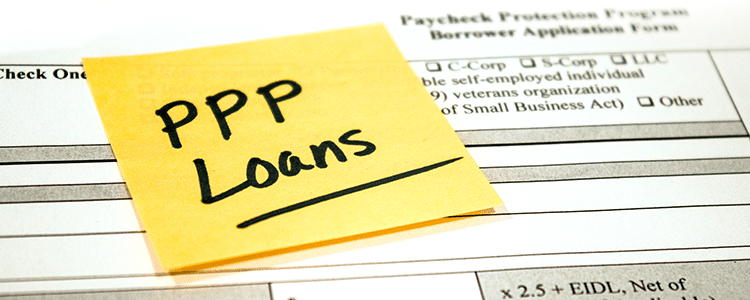 On Monday, January 11, 2021, the U.S. Small Business Administration (the SBA) along with the Treasury Department re-opened the Paycheck Protection Program (PPP) for both new and existing borrowers. This article focuses on existing PPP borrowers and outlines the steps to take to apply for a second draw PPP loan. Business principals considering a PPP loan who have not previously received one are encouraged to read "Paycheck Protection Program Round Two – Guidance for First-Time Applicants."
Even though the PPP re-opened on January 11, second-draw applicants must wait until January 13 before financial institutions can begin issuing second round loans. This round of PPP seems to have a focus more tailored to small businesses, as made evident by the requirements outlined below.
In order to be eligible for a second PPP loan, potential borrowers must establish the following:
The proceeds from the first drawn PPP loan have been, or will be, used solely for authorized uses before the second drawn PPP loan can be disbursed;
The borrower has no more than 300 employees (as opposed to 500 employees permitted by the CARES Act); and
The borrower can demonstrate that a reduction in gross receipts of 25% has occurred between comparable quarters in 2019 and 2020, or between 2019 and 2020 as a whole.
Loan sizes are capped at $2,000,000.
Other than that, the same terms and limitations that apply to first draw PPP borrowers apply to second draws as well. In addition, any business entity that has permanently closed or was not eligible to receive a first draw PPP loan may not qualify to receive a second PPP loan.
A special provision has been made for restaurants, hotels and other businesses classified under NAICS code 72, which allows those businesses to borrow up to 3.5x their average payroll.
Those who are considering applying for a second PPP loan are advised to move quickly. The SBA is authorized to guarantee loans only through March 31, 2021. Furthermore, the amount Congress set aside for this round of PPP is $284 billion. The first round of PPP was allocated $349 billion and it was exhausted after just 13 days.  When the funds are exhausted, no more loans will be made.
If you decide drawing a second PPP loan would suit you and your business, there are other updates to consider, such as being able to set your own covered period between 8 and 24 weeks  as best suits your business. In addition to rent and employee wages, PPP loans can now also cover additional expenses such as operational expenditures, property damage costs, and supplier costs. Second time applicants can even submit a request to modify their First Draw PPP Loan Amount.
Business owners who decide that drawing a second PPP loan is the optimal decision to make for their business can begin the process by filling out the application form, which is available here. In order to successfully have a second draw PPP loan disbursed to them, business owners must complete the following steps:
Fill out the application form provided above,
Furnish adequate documentation to substantiate payroll costs,
If seeking a loan greater than $150,000, gather additional documentation showing the 25% reduction in revenue between comparable 2019 and 2020 quarters (note that if the loan is less than $150,000, this documentation must still be provided to qualify for forgiveness), and
If a borrower's First Draw PPP loan is under review by the SBA, this issue must first be resolved with the SBA.
If you would like assistance in assessing your eligibility or applying for a second draw Paycheck Protection Program loan, the entire FLB team is here to help.  Please reach out to your attorney, use the form below, or give us a call at 610-797-9000.