Apr. 10, 2019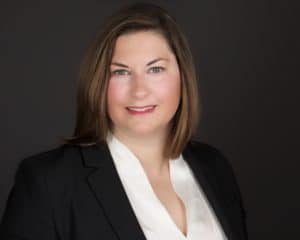 Fitzpatrick Lentz & Bubba, P.C. is pleased to announce that Stephanie A Koenig, attorney in the Firm's Real Estate, Land Use & Development and Employment and Labor Law groups, has been named to The Hillside School Board of Trustees.
"We are excited to add such an active member of our community to our board, and we look forward to the skills and knowledge she will bring to help further our mission," said Donna-Marie Daday, President Elect of The Hillside School Board of Trustees. "We have no doubt Stephanie's expertise and background in Business & Real Estate Law will be an invaluable asset as we move into the future."
The Hillside School is an independent K-8 school for students with language-based learning disabilities, such as dyslexia, dysgraphia and dyscalculia, as well as associated disorders that affect learning, i.e. auditory, visual, and sensory processing disorders, working memory deficits, ADHD, executive functioning deficits, and nonverbal learning disabilities. A Hillside education is specifically designed to meet the needs of students who struggled to find success in traditional settings, and its mission is to maximize the potential of the child with learning disabilities through excellence in education.
"I love the Hillside School because I feel strongly that every student should have the opportunity to reach their full potential in the classroom," Ms. Koenig said, "I am inspired by the bright students and wonderful staff at Hillside who make that happen every day."
The Firm itself has a long-time commitment to Hillside; Maraleen D Shields, shareholder of the Firm's Litigation & Trial Practice and Healthcare groups, is a former member of the school's Board of Trustees.