May. 15, 2021
Stephanie A. Kobal, shareholder in FLB's Employment Law & Labor Relations Practice recently contributed to Lehigh Valley Business' special COVID Recovery issue. The article, titled "To Vaccinate or Not to Vaccinate: Pressing Issues Facing Employers Related to the COVID-19 Vaccine," provides guidance to employers on whether they can require employees to become vaccinated.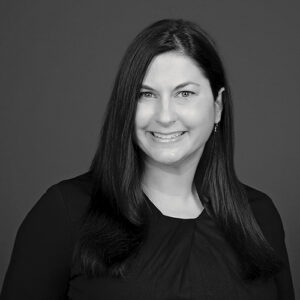 Ms. Kobal advised employers to consider the following issues and questions when developing an appropriate vaccine policy:
Whether the employer will recommend employees to get vaccinated, rather than mandate vaccination;
If the employee is recommending vaccination, will the employer offer a de minimus incentive for employees who become fully vaccinated;
Will the vaccine be administered on site at the workplace (employer-run clinics, third party mobile vaccine clinics) or will it be off-site in the community;
If the vaccine will be offered on site, employers should take steps to make sure the clinics are offered during work hours and available to employees on all shifts and at all locations, if the employer has multiple locations;
If a workforce is unionized, an employer will need to fulfill collective bargaining obligations before the employer communicates and implements a vaccination policy;
Will the employer offer assistance to employees in locating a community location to receive a vaccine;
Whether the employer wants to prioritize certain employees for early vaccination based on non-discriminatory risk factors (for example, employees who cannot socially distance and must interact with the public);
What is the timeframe that employers will allow employees to be vaccinated – employers should account for the fact that some employees may be eligible to receive their vaccine earlier than other employees;
Whether the employer will allow employees to take paid leave to get vaccinated;
Will the employer provide employees with paid sick leave options for employees who develop adverse post-vaccination side effects;
Whether employers want to stagger employee vaccination schedules to avoid potential worker shortages due to adverse vaccine side effects;
Will (and how will) the employer require and record proof of vaccination (no other medical information should be requested as part of the proof);
What will occur if an employee refuses the vaccine under a mandatory vaccination program;
What is the risk to employers if an employee develops adverse side effects from receiving a vaccine under a mandatory vaccine policy; and
Consider a provision stating that even after employees are fully vaccinated, employees are required to adhere to employer rules and local, state and CDC directives and guidance related to mitigation of COVID-19 (for example, masks, social distancing, and frequent sanitization practices).
Ms. Kobal also spoke on this topic during LVB's webinar on COVID Recovery.
With over a decade of experience, Ms. Kobal helps ensure transparency between employers and their employees during the contract development process, and counsels employers on compliance with federal, state and local laws concerning individual employment rights, workplace investigations, covenants not-to-compete, the Americans with Disabilities Act, the Age Discrimination in Employment Act, the Family and Medical Leave Act, and personnel policies.